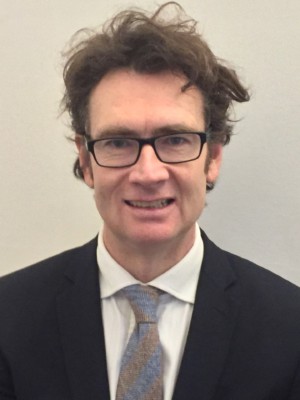 Professor Peter Kistler
MBBS, PhD, FRACP
Catheter Ablation of complex Arrhythmias
Professor Peter Kistler is the Head of Clinical Electrophysiology Research at The Baker IDI Heart and Diabetes Institute and Head of Electrophysiology at The Alfred Hospital.  His expertise is in the management of patients with Arrhythmias which encompasses diagnosis, medical therapy, electrophysiology study and Catheter Ablation and device therapy including pacemakers, defibrillators and cardiac resynchronization therapies. He has a particular interest in Catheter Ablation of complex Arrhythmias such as Atrial Fibrillation.
He is an international leader in the treatment of Cardiac Arrhythmia and related research. He is Professor of Medicine at the University of Melbourne and supported by a federally funded National Health and Medical Research Council (NHMRC) Practitioners fellowship.
He has completed a PhD in Atrial Fibrillation Mechanisms at the Royal Melbourne Hospital and post doctoral research at St Bartholomews Hospital, London. He has been supported by the NHMRC and National Heart Foundation through fellowships and project grant support.
He is an invited speaker at the prestigious Heart Rhythm Society in the USA and Asia-Pacific Heart Rhythm Society.
He is a member of the scientific program committee for the World Congress of Cardiology Scientific sessions in 2014 and Asia Pacific Heart Rhythm Society meeting in 2015.
He is the Australian representative on the membership committee for the Asia-Pacific Heart Rhythm Society.
He has more than 130 publications many in the world's leading cardiology journals.
He has made a substantial contribution to the field of Arrhythmias. As recognition of his international expertise in Atrial Tachycardia Dr Kistler is an invited international speaker and the current author for the "Up to Date" chapter on Focal Atrial Tachycardia. He is on the international editorial boards for Heart, Journal of Cardiovascular Electrophysiology(JCE)and British Medical Journal: Case reports and is an invite reviewer for international journals.