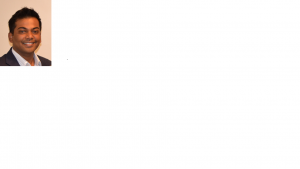 Dr Hari Sugumar
MBBS, BMed Sci, GDip EP, FRACP
Cardiologist / Electrophysiologist
Dr. Hari Sugumar is a specialist cardiologist and electrophysiologist.
After completing his MBBS at the university of Melbourne in 2005, he obtained his fellowship from the Royal Australasian College of Physicians in 2010 and went onto complete Specialist Cardiology training at Austin Health in 2013.
Upon completion, he sub-specialized in Electrophysiology and Cardiac device implant, including cardiac re-synchronization therapy, management and
follow up at Austin health prior to completing an advanced clinical fellowship in Electrophysiology and Device management at a Quaternary centre in British Columbia, Canada from 2015-2016.
Subsequently in 2017, he commenced his Electrophysiology PhD fellowship through The University of Melbourne and The Baker Institute, Alfred Health and Royal Melbourne Hospitals. He has been awarded the prestigious combined NHRMC-NHF research fellowship, RACP JJ Billings award for excellence and the Nick Christopher PhD Scholarship at RMH for 2016-2017.
His research interests include paroxysmal and persistent atrial fibrillation and it's effect on heart failure (reduced and preserved). He has designed and executed multiple multi-centre trials to assess the impact of catheter ablation in these conditions.
He continues to present his research work at several local and international conferences. He has several publications in some of the the world's leading cardiology journals.
Dr. Sugumar is very approachable and has been commended for his communication skills and patient centered approach to providing care.